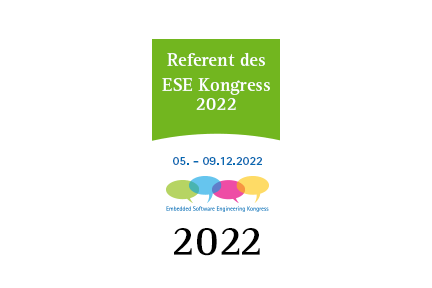 Join the Embedded Software Engineering Congress 2022 from December 5 to 9, 2022 in Sindelfingen! Experience many interesting talks and discussions.
I will give a talk (in German) on Wednesday December 7 in the stream "Mensch, Team, Management I": "Wie viel Demokratie vertragen Prozesse? Prozesse ohne "Prozesspolizei" am Leben und lebbar halten".
I am looking forward to seeing you there!